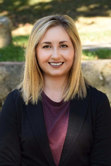 Superficial Radiation Therapy (SRT) Grows in Popularity
By Sarah Krizanic
Practice Manager
Medic Management Group, LLC
Original Publish Date: December 5, 2017
One of the most feared diagnoses given in today's society is cancer. The location of the cancer can vary with each patient, but the fear and uncertainty often times remains the same. Medical technology advancements have made great strides against battling cancer and prognoses do not seem quite as grim as they used to. One advancement that is growing in popularity and utilization is Superficial Radiation Therapy (SRT) to treat non-melanoma skin cancers.
Superficial Radiation Therapy is the treatment of skin cancers using a targeted low dose of external beam radiation. This is done in the office under the supervision of a dermatologist and trained radiation tech. The first appointment consists of the radiation tech explaining more about the treatments, what to expect and taking the necessary measurements to start the treatment cycle. Treatment cycles usually consist of about 20 treatments spanning 20 business days, but length and frequency of treatment will be determined by the dermatologist. The treatment is painless and only lasts a few minutes, but set up can take longer. Set up is a tedious process in which the tech must cover and protect unaffected areas while also exposing the affected area for treatment. Cancers that are located in more challenging locations, such as the lips, eyelids and fold of the nose, may require longer set up times.
SRT is ideal for patients who have large cancerous tumors that may require complex removal or patients who have basal, or squamous, cell carcinomas in highly visible areas such as the head, face or neck, though SRT can be used on other affected areas as well. It is estimated that approximately 80% of skin cancers are found on these areas and the patient may require reconstructive surgery with a plastic surgeon to prevent deformity of the affected area if the dermatologist treats the cancer with a Mohs procedure. SRT treatment also reduces the likelihood of scarring and has very high success rates.
SRT can also be used to delay the growth of advanced skin cancers, such as melanoma, or can be used in combination with other skin cancer treatments, such as Mohs, to treat any areas of remaining cancer cells that might not have been discovered during the procedure. The combination treatment approach also helps to lower the risk of recurrence of cancer at the site of treatment.
Although SRT is a great alternative to undergoing Mohs, or other invasive methods of removal, it is not without its downsides. The main drawback being that not all skin cancer patients are candidates for SRT treatment due to diagnosis of melanoma, age (younger patients may not be eligible because long-term effects of SRT treatments are not yet known), preexisting conditions, or other factors. Another drawback is that patients must make frequent trips to the office to receive treatment, which can be disruptive to patients' daily schedules. Patients may also be subject a variety of side effects from the radiation treatment including redness, blistering, peeling, color change, and/or hair loss at the treatment site. Side effects of the radiation treatment are usually limited, but can vary from patient to patient.
There are many variables that must be taken into careful consideration when deciding if a patient would be a good candidate for SRT. The patient's dermatologist will recommend the best treatment options for each patient based on their medical history and diagnosis. It is important that patients are educated on what options are available to them so that, together, the physician and patient can determine the treatment option that best suits the patient, and, hopefully, it makes their diagnosis seem a little less scary.
Sources:
www.sensushealthcare.com/superficial-radiation-therapy/
www.cancer.org/cancer/basal-and-squamous-cell-skin-cancer/treating/radiation-therapy.html
dermatologytimes.modernmedicine.com/dermatology-times/content/tags/dermatology/superficial-radiation-therapy-ripe-resurgence
www.sanovadermatology.com/skin-cancer/what-are-the-risks-of-radiation-therapy-for-skin-cancer/
Sarah Krizanic is a Practice Manager at Medic Management Group, LLC and an MGMA ACMPE Nominee. She earned her Bachelor's degree in Health Care Administration at Kent State University and graduated magna cum laude. Since then she has worked exclusively with private practice physicians.
Sarah joined Medic Management Group in June 2015 and currently provides administrative oversight to private practices, handles new practice start-ups, and other client and corporate projects. She also provides clients with human resource management, compliance guidelines, practice management services, interim management services and operations assessments to improve workflows and practice efficiency.