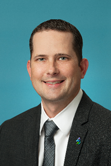 To Win the War for Healthcare Talent, Call for Reinforcements
By Landry Seedig
President, Travel Nursing
AMN Healthcare
Original Publish Date: November 7, 2017
A little-known fact about employment today – particularly about employment in the healthcare industry – is that talent acquisition has evolved dramatically over the last few years, so dramatically that using the old ways to try to find the right people at the right time is like using a flip phone when you really need all the capabilities of a smart phone. You just won't get access to the data or candidates you need.
In fact, you'll get left in the dust if you try to rely on email, resume databases, and non-healthcare online job boards to seek out quality healthcare professionals. If you are not using 21st century talent acquisition tools, you may need to find outside experts who are using them. That's the experience of many of the top healthcare providers in the country.
Healthcare Jobs are Hot
Healthcare is in a super-heated jobs environment right now, and this situation is expected to become even more intense in the years ahead. High demand for skilled workers exists in other industries, too, but nothing quite like the healthcare industry.
A widening gap of unfilled jobs is resulting in what many people call a "war for talent" in the healthcare industry. The US Bureau of Labor Statistics (BLS) reported in October that job openings for healthcare will average 1.26 million per year from 2016-2026. Those job openings include 258,000 per year for healthcare technologists and technicians, 204,000 per year for registered nurses, and 52,000 per year for therapists.
Other BLS data has shown that healthcare job hires have only reached approximately half the number of healthcare job openings in recent years. The gap between job openings and job hires in the healthcare industry has been growing since the end of the recession, according to the BLS.
How Large is Your Digital Footprint?
Sourcing and recruiting healthcare job candidates today requires the largest possible digital footprint, not only to find quality professionals but to make sure they find you, too. You have to reach them where they are, and this is accomplished largely through social media. Leveraging as many digital portals and platforms as possible is vital, and you have to put out information – a lot of information – not only about specific jobs but also information and clinician perspectives about the challenges and opportunities of working in healthcare. This way, if candidates go looking for job information, they will find you.
But using social media and other online channels is not enough. You need to constantly evaluate these channels to make sure that they are working for you, or that they are reaching the people you want to reach. For example, one online job board or social media channel might work better for nurses but not so well for physical therapists. Gathering and studying metrics on each digital channel is a must.
Job candidates are often looking for the best and most successful recruiters, and that means they are looking online. That's another reason why you need to have a strong and active social media presence.
If your database of candidates only includes local healthcare professionals, you may be in trouble. The healthcare job market is just too competitive to only look locally for the people you need. You need to have a national reach, or you may not be able to find the nurses you need, and they may not be able to find you.
Mobile is a Must
One of the most important things you have to do in any type of recruitment today is to have a great mobile presence. Already, mobile is outpacing desktop uses in a lot of cases, and there is a growing mobile-only user population. You need to give the healthcare candidate an end-to-end mobile experience. People need to be able to access all of your information and apply for your jobs on their mobile phones while sitting at a coffee shop.
So, do you have the ability to mount a 21st century recruitment initiative? If you don't, you're not alone. Hospitals, health systems, and other healthcare facilities are rightfully focused on patient care, because that is by far the most important thing that they do. Many do not have resources, bandwidth, or national reach to find the people they need. Human resources is generally about 2% of a hospital's operating budget, and talent acquisition is only a fraction of HR. That doesn't leave much for developing and implementing an advanced sourcing and recruitment program.
Demand for healthcare services will continue to rise with the aging of the U.S. population and economic growth creating more jobs with coverage. Shortages of nurses, physicians, and allied professionals will also continue to rise. Fortunately, healthcare workforce solutions expertise is thriving outside the hospital walls. That's where the future lies for talent acquisition in the healthcare industry.
As President of Travel Nursing at AMN Healthcare, Seedig's responsibilities include domestic and international travel nursing, EMR, per diem and rapid response. He is a member of the Executive Committee responsible for overall strategy and direction of the organization. He has been in the healthcare staffing sector since 2001, and had worked in the IT staffing sector prior to that time. He holds a Bachelor of Science degree in Business from Texas A&M University.