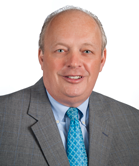 Audits – Trends and Action Steps to Mitigate Exposure
By Richard S. Cooper, Esq.
Member
McDonald Hopkins LLC
Original Publish Date: October 10, 2017
Government and commercial payer audits have increased significantly recently – both in terms of frequency and recoupment amounts requested. Payer audits carry substantial financial exposure and can be very costly to defend. The failure to detect and correct areas of audit exposure and the failure to have an effective audit procedure in place pre-audit can have dire consequences.
Payers are using more aggressive tactics:
Retention of payments due
Pre-payment reviews
Post-payment reviews
Broader and deeper audit inquiries – longer look-back periods
Loss of contract threats
Criminal action threats
Key areas of focus for audits include:
Medical necessity
Coding/billing – often triggered by atypical billing or coding practices

Incorrect code
Duplicate billing
Non-covered services
Fraud (improper upcoding, billing for services not rendered)

Patient balance billing by out-of-network providers or outside of all-inclusive fee such as a DRG payment
Proper medical record documentation – medical necessity
Definition can vary by payer

Read payer contract carefully
May vary for same payer depending on underlying plan
Best to confirm specifics with payer

Pre-condition to coverage
A physician order alone is not sufficient
Documentation action steps
Educate ordering clinicians on what is appropriate
Audit adherence to the requirements
Assist, but do not steer, in documentation of services, selection of appropriate coding, and medical necessity
Patient responsibility issues
Across the board full waivers are improper
Exception is often recognized for patients with inability to pay
General practice should be to make good faith effort to collect – send multiple bills
In some states, state law prohibitions against waivers
Compliance Strategies

Do not advertise willingness to waive/reduce
Review marketing materials to ensure consistent message
Do not engage in blanket waivers/reductions
Take all audits seriously
Extrapolation can lead to very large recoupment actions. Need to try to reverse audit findings, in whole or in part, before pre-payment review, extrapolation and recoupment occurs. PAYERS HAVE THE RIGHT OF OFFSET IN MANY CASES!
Payers follow what other payers are doing. A problem audit with one payer can cause other payers to initiate their own audits.
Often difficult to reverse using payer/contractor internal process (police, prosecutor, judge). May need to resort to ALJ, Department of Insurance complaint, litigation or lobbying efforts.
Be prepared
Know focus of audits—will vary over time and vary by payer.

Contractor (MAC) website.
Hospital association information.
Advisers.

Conduct self-audits or independent audits (self reporting!)—best to find the problem yourself and mitigate its impact.
Ability to data mine for audit response is crucial.
Have solid recordkeeping system.
Conduct training and education regarding audit response obligations and responsibilities.
Have audit response process in place—don't miss key deadlines or not give yourself enough time for a comprehensive, thoughtful response
Audit response process elements
Situation-specific deadline and responsible party chart
Known deadlines for each participant
Centralized location and custodian for audit-related materials
Permits input from all appropriate sources – multidisciplinary
Corrective action plan – don't leave it up to the payer to design the corrective action plan
An effective audit response
Recognizes applicable timelines and understands a missed deadline may mean fines, the inability to challenge, or the inability to introduce evidence or arguments
Includes a validation audit (before records submitted)
Immediately flags and stops problems in systematic way to prevent ongoing exposure
Is thorough, clear and concise
Includes all necessary/required information
Makes it as easy as possible for the payor/contractor to follow your information and arguments
Mr. Cooper provides legal representation to a broad range of hospitals, other healthcare facilities and physician groups across the United States. He has been listed in The Best Lawyers in America for health law for twenty-three consecutive years and selected for inclusion in Ohio Super Lawyers (2005-2015).
Visit the McDonald Hopkins LLC web site at www.mcdonaldhopkins.com.