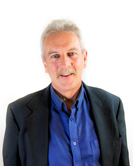 Design Brings Change, Leveraging the Opportunity
By Kent Gregory, AIA
Principal
tgba
Original Publish Date: August 8, 2017
WHAT'S GOING ON?
In these uncertain times, building in bricks and mortar may seem like an unwise decision. For many organizations building a new facility or space is the largest and most inflexible of capital expenditures. Whether it is a new tenant space or a new building, the project will have a useful life of 15 to 50 years. It's hard enough to guess what healthcare delivery will look like in 5 years let alone 15 or 50.
Yet these uncertain times are drawing out many bold players with a vision to change healthcare delivery in radical ways. It's exciting to see their innovation rising in many of our existing organizations as well as new ones that are entering the game. Their challenge comes in articulating these changes to their community of caregivers and effectively leading them through the change that design brings.
We believe this is why a new physical space can be a powerful lever for change. We've had the pleasure of witnessing this metamorphosis.
WHY IS THIS TRUE?
Purpose is communicated. Bold changes usually begin in an organization with the emergence of a new mission, vision and set of values. The challenge is to articulate this purpose both within the organization as well as to its wider network of customers, partners and community. Many thoughtful leaders recognize the power of building new space and put it to good use. An example you've probably seen; walking into a new space with open work areas and no offices immediately communicates the value of collaboration, trust and team work.
The math works. While the biggest capital cost is often a building, the biggest operating expense is staffing costs. Our surveys indicate that staff costs are typically 60 – 80% of operating expenses. Let's use an outpatient clinic tenant space for an example. The useful life of most tenant spaces is 15 years. If the space is designed in such a way that it increases staff efficiency by just 10%, the capital cost of the facility will be completely recovered over the life of the project. Another way to describe this is a 7% annual ROI. Not a bad investment.
It's more than money. Organizations consume and produce other kinds of capital as well, including human, social, intellectual, natural and political. If designed with these capitals in mind, a built space can leverage all of these considerations in an integrated and wholistic way. While these capitals may be considered "soft" each one can add value, be measured and made visible.
HOW DOES THIS WORK?
Clarity. Leaders of change must be crystal-clear about the strategic intent of the change and how it relates to mission, vision and values. Here's the cool opportunity: the design process can be an ideal tool to bring about this clarity.
Trust the wisdom of the crowd. Time and again we have watched amazing things happen when front-line caregivers, the ones that actually touch your customers, are invited into the process of clarifying strategic intent and translating it into action. Given the right structures and processes, their latent creativity is unleashed. Before a space is designed, the operations, culture and perhaps even the governance structure must be designed. From there the design of the physical space is natural and organic. This is not a free-for-all, but is a disciplined and proven process that draws the best out of many. In addition to great ideas, this method also enhances a sense of ownership, buy in and it builds a sense of community and team.
Pick the right partners. This approach to initiating change requires distinct skill-sets. Look for consultants that have the capacity to facilitate group encounters and to lead with a deep sense of inquiry in addition to expertise to design built space.
CONCLUSION
This methodology is about Change Management on steroids. Wise leaders understand the value of Change Management when initiating major changes. They may conduct this process through a consultant or have this capacity within their organization. Traditional Change Management skills generally focus on integrating a well-defined change into an organization. This approach uses many of the same tools, and in addition invites and assists the participants to define the nature of the change through engaging in the design of their physical space.
Kent Gregory is a founding principal of the Firm. With over thirty years of experience in healthcare design, Kent has worked extensively with clients from every area of medical care including large hospital organizations, group practices and individual practitioners. He believes strongly that these clients are best served by well-rounded architects with a good understanding of their clients as well as every aspect of design and construction. Kent is a "hands-on" principal who most enjoys working with clients on projects. Another important focus is the on-going development of a team of Architects within the firm with similar values and approach.
Visit tgba at www.tgbarchitects.com