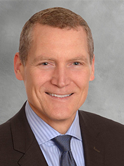 Puget Sound First Quarter 2017 Real Estate Wrap-Up
By Paul Carr, CCIM/MBA
Senior Vice President
CBRE
Original Publish Date: May 9, 2017
While the real estate profession is not generally considered one of the top creative fields, I best serve my clients when I pay attention to changes in other related fields and try to imagine the intersection of healthcare and real estate trends. Uncertain times can be an opportunity for creative solutions to rise up, in art and in healthcare. For example April's issue of Architectural Record featured a couple of Washington State projects that highlight new approaches to healthcare design. Neighborcare Health's Meridian Center for Health, by NBBJ Architects, opened in the fall of 2016 and offers services from multiple medical specialties, including family practice, dentists, mental health professionals and other medical providers. The project uses central reception and multipurpose consultation rooms (two dozen), offering future flexibility. Also noted was Seattle Children's South Clinic in Federal Way. Completed in August 2015 by ZGF Architects, the construction transformed a former Circuit City big box retail building into a colorful 37,000 SF outpatient clinic, with multipurpose exam rooms contributing to smarter space planning strategies by reducing the number of specialty rooms. Outside our fair state but in the Record article, the Diane L. Max Health Center in Queens, NY was designed with exam rooms in the center, surrounded by waiting, bathrooms, labs, and circulation on the perimeter. Wayfinding for the multilingual clientele is via color and LED light strips.
Regional market activity has been predictable and reflective of national trends.
Market Overview
Puget Sound healthcare real estate activity remained steady through the first quarter of 2017 amidst a period of uncertainty surrounding the future of the Patient Protection and Affordable Care Act. Vacancy through the region has continued to compress, with lease rates in many submarkets increasing as the supply of available space shrinks. As capital conscious health systems work to answer growing demand with limited resources and soft volume from commercially insured patients, they are exploring alternative approaches to financing new facilities and locations.
Sales
Real Capital Analytics data shows that the average medical office cap rate nationally is down to around 6.6%, and price per square foot is up to around $364, indicating continued strong demand for the product type.
We've seen ten medical office buildings trade in Washington State during the first quarter of 2017 compared to 38 properties in 2016, so the pace of sales is steady. During the prior 12 months, the average price per SF for all medical office properties sold in Washington was $292, a bit lower than the national average. The trend towards both owner-user and other private ownership in Washington State has been going steadily down since 2013 from 79% of the buyers in 2013 to 47% in 2016 but there was an uptick in Q1 with 85% of the dollar volume coming from these private buyers. We will see if the institutional and REIT buyers get in the mix and change the averages over the course of the next few quarters.
Transactions: The Virginia Mason Medical Center sold to Clise Properties for $13.65 million, an example of a sale from a private investor to another private investor. Virginia Mason occupies the entire facility and recently extended their lease for 10 years. During the quarter, a portfolio of the Bothell and Kirkland Lakeshore Clinic medical office buildings sold to Harrison Street Real Estate for $14.05 million. CBRE represented the sellers in both transactions. Late in 2016, MultiCare Health System, based in Tacoma, announced plans to purchase the assets of the Rockwood Health System in Spokane. The system includes the Deaconess and Valley hospitals and the Rockwood Clinic, together the second largest system in Spokane behind Providence Sacred Heart. The sale is projected to close in the summer of 2017.
Leasing
The CBRE Q1 Marketview: US Office reports that the overall national office vacancy rate ticked up by 10 basis points (bps) to 13.0% due to an increase in new supply. Developers completed nearly 12 million SF of space, the second-highest quarterly total since 2009. CBRE's Puget Sound medical office-specific data shows a combined on and off campus vacancy rate trending up slightly to 7% but with rents holding steady to slightly upward throughout the region
Transactions: Valley Medical Center leased three floors totaling 90,000 SF in a new medical office development on the Valley Medical Center main campus, kicking off the project off for a 2019 delivery date. Healthcare Realty is developing the 140,000 SF, five-story medical office building and will be offering the remaining 50,000 SF to third party medical office tenants. On First Hill, the 34,344 SF fifth floor of the Nordstrom Medical Tower is newly available, offering an opportunity to lease a large chunk of on-campus medical office space in a supply constrained submarket.
Development
Seattle Children's is beginning construction on a $25 million dollar 35,000 SF Everett location slated to be completed in 2018. It is located on the Providence Regional Medical Center Everett campus. Overlake Medical Center's planned childbirth and mother/baby center (part of a larger vision entitled "futureCARE") is on track to be "delivered" in 2020.
Last thoughts
Much like an architect works with clients to visualize the future, part of my CBRE team's role as healthcare real estate professionals is to find creative solutions and envision how changes in the healthcare world may influence functionality of a clinic, throughout the term of a new lease or over the life of a new medical office building. At the same time, we need to deal with current day realities. Today, we live in a seller and landlord market in most submarkets in western Washington. In the future, will demographics continue to drive volume higher, or will technology and economics (e.g. deductibles) drive volume down? How will modifications to the ACA play into future demand? The balancing act between the long term commitments required to satisfy the needs of today, and the uncertain future of healthcare delivery and demand for services continues to challenge the design of the perfect deal.
Paul Carr has assisted with the leasing requirements for some of Seattle's largest multi-specialty physician groups, the monetization of medical office buildings and excess land for a variety of regional and community hospital systems and the acquisition of medical office buildings for investors and physician groups alike. He has been with CBRE since 2001 and consistently ranks among the top CBRE Brokers in Washington State. He can be reached at paul.carr@cbre.com or 206-292-6005.
About CBRE Group, Inc.
CBRE Group, Inc. (NYSE:CBG), a Fortune 500 and S&P 500 company headquartered in Los Angeles, is the world's largest commercial real estate services and investment firm (based on 2015 revenue). The Company has more than 70,000 employees (excluding affiliates), and serves real estate investors and occupiers through more than 400 offices (excluding affiliates) worldwide. CBRE offers a broad range of integrated services, including facilities, transaction and project management; property management; investment management; appraisal and valuation; property leasing; strategic consulting; property sales; mortgage services and development services. Please visit our website at www.cbre.com.