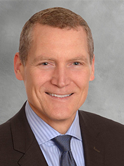 Puget Sound Fourth Quarter 2017 Real Estate Wrap-Up
By Paul Carr, CCIM/MBA
Senior Vice President
CBRE
Original Publish Date: February 6, 2018
$1,000,000,000 is the new normal. The scale of new development projects and mergers in the national healthcare and biotech world is grand, with billion dollar figures becoming commonplace and with possible repercussions in the Puget Sound region. This is despite worries about changes to the ACA including the recent removal of the individual mandate. In Modern Healthcare's 12/9/17 article on the CHI Dignity "mega-merger," authors Alex Kacik and Tara Bannow report that "Hospitals and health systems have been consolidating at a rapid clip in both horizontal and vertical mergers. While hospital executives claim that scale is needed to lower costs, researchers point to the contrary and say consolidation often produces higher prices and insurance premiums."
Seattle-based Juno Therapeutics' sale to Celgene is anticipated to close in Q1 2018. The price: $9 billion. CVS Health's pharmacy benefit management and in-store clinics are merging with Aetna: $69 billion. Walgreens is buying some Rite Aid stores, prevented from the full $9+ billion merger by anti-trust laws. As reported by Alia Paavola in Becker's Hospital Review in December 2017, one very large hospital development project is complete and eight very large proposed projects are underway, in my estimation signaling some confidence in the existing healthcare delivery structure and acknowledgment from capital constrained health systems that scale matters:
Palo Alto, Calif.-based Lucile Packard Children's Hospital Stanford opened its new $1.2 billion hospital, which will now serve as its flagship facility.
In 2017, eight hospitals and health systems announced or unveiled facility expansions and renovations with price tags of $1 billion or more, the largest of which is San Diego-based Scripps Health planned $2.6 billion expansion.
Locally, CHI Franciscan Health's Harrison Medical Center expansion is underway in Silverdale with a price tag of a mere half-billion dollars
Large national consolidation deals are linked to health systems in the Puget Sound region. DaVita announced the sale of its medical group subsidiary to UnitedHealth Group's Optum unit for $4.9 billion, expecting to close in 2018. DaVita owns The Everett Clinic, the major multi-specialty clinic in Snohomish County which has been actively expanding its footprint. Catholic Health Initiatives and Dignity Health announced their national alignment, represented in this region as CHI Franciscan Health. A rumored merger between Renton-based Providence St. Joseph and St. Louis-based Ascension Health would create the country's largest hospital network, represented in this region primarily through Providence Health & Services and Swedish Health Services.
Puget Sound Market Overview: Sales
In healthcare sales, a few notable MOBs traded in 2017's final quarter. In Bellevue, the Eastview Professional Building was on the market and sold for $12.7 million. In Renton, the Valley Medical Dental Center traded for $8.8 million to Healthcare Realty. In Eastern Washington, the Ellensburg Medical Arts Building sold for $8.5 million to the public hospital district.
The Econet Building in Seattle is rumored to be under contract to sell to an undisclosed life sciences focused REIT.
Puget Sound Market Overview: Leasing and New Development
Many hospital campuses previously short on available space now have availabilities for lease. Capital constrained health systems continue to pause on their previous rapid growth, offering a window of opportunity for practices to lease these unique on-campus opportunities. In an off-campus medical building, the Issaquah Medical Building has a new full floor vacancy of 19,000 SF.
New developments are also adding opportunities for established practices to expand into new markets. In development news, the 150,000 sq. ft. Valley Medical Pavilion broke ground, providing the Valley Medical Center campus in Renton the first new on-campus MOB in over 20 years. The project is projected to be delivered in 2019 and has up to 60,000 sq. ft. available for lease.
In addition, Overlake Hospital opened a new primary and urgent care clinic in Sammamish Town Center. In Kent, MultiCare broke ground on a new 36,000 sf. ft. comprehensive family health clinic to replace its current facility on State Avenue North. It is scheduled for completion in 2019.
Closing Thoughts
While there was some worry about the impact of removing the individual mandate from ACA in the tax reform bill that passed in January, the larger healthcare organizations appear to be focused on increasing scale and positioning themselves to capture market share. 2018 promises to be an active year on the healthcare front.
Paul Carr has assisted with the leasing requirements for some of Seattle's largest multi-specialty physician groups, the monetization of medical office buildings and excess land for a variety of regional and community hospital systems and the acquisition of medical office buildings for investors and physician groups alike. He has been with CBRE since 2001 and consistently ranks among the top CBRE Brokers in Washington State. He can be reached at paul.carr@cbre.com or 206-292-6005 or at ClinicSpace.com
About CBRE Group, Inc.
CBRE Group, Inc. (NYSE:CBG), a Fortune 500 and S&P 500 company headquartered in Los Angeles, is the world's largest commercial real estate services and investment firm (based on 2015 revenue). The Company has more than 70,000 employees (excluding affiliates), and serves real estate investors and occupiers through more than 400 offices (excluding affiliates) worldwide. CBRE offers a broad range of integrated services, including facilities, transaction and project management; property management; investment management; appraisal and valuation; property leasing; strategic consulting; property sales; mortgage services and development services. Please visit our website at www.cbre.com.