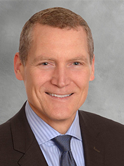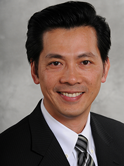 How To Optimize Real Estate Decisions – RE Execution Timelines vs. Annual Budget Cycles
By Paul Carr, CCIM/MBA
First Vice President, CBRE
By Dang Nguyen
First Vice President, CBRE
Original Publish Date: February 7, 2017
In our previous article, we advocated that all healthcare organizations, large or small, benefit from having a real estate plan in place, as it leads to better internal alignment among stakeholders, better capital and operating budgeting and more effective resource planning. A rigorous approach to real estate strategic planning is typically done in a transparent and inclusive manner, yielding a higher level of transparency, consistency and most importantly, discipline within the organization. Based on feedback from that article, we wanted to answer a common question - what does real estate strategic planning really entail?
A lease-related event rarely follows the annual business planning cycle. Real estate decisions are often triggered by a lease expiration or a business decision to open, close, expand or relocate an existing or new location. Conversely, most business decisions that affect the real estate portfolio are made during the annual budget season and carried out the following year. From our experience as real estate professionals hired to execute on those decisions, we've found that most of the time, the business decisions had been made too late to optimize the real estate outcome. Recognition of the difference in these timelines is essential; real estate execution timelines are much longer than the annual budget cycles and making real estate decisions only six or nine months prior to the critical lease dates put their organizations in a less strategic position to negotiate. Smart landlords actually love these scenarios as they know well that six to nine months of time does not allow the tenants to make big changes.
As strategists, we often propose a more proactive process to deal with real estate decisions and actions. Just like companies should be building a strategic business plan outside the annual cycle of budgeting, the process of building a strategic real estate roadmap should take place in its own framework and well before the annual budget cycle. So, what framework should healthcare organizations deploy to assess real estate initiatives and opportunities? Here are five different areas worthy of a deep dive:
Portfolio Optimization
Cost Reduction
Asset Monetization
Brand Enhancement
Occupancy Efficiency
Portfolio Optimization is about right-sizing the real estate portfolio. Some out-of-the-box concepts healthcare executives should be considering are:
If we were to plan our portfolio again, would we have placed all our clinics in the existing locations?
Anticipating longer-term needs well before the needs materialize – which sites needs to be expanded, contracted, relocated or closed down?
Is there strategic adjacency of different service lines that may drive the need to consolidate certain sites?
Not all questions will lead to an action but the discipline and rigor of asking these questions will lead the internal teams to more strategic and proactive analysis.
Cost Reduction is about initiatives that can be implemented to reduce the cost of occupancy. We use the term "cost of occupancy" and not "rental cost," as the cost of occupying real estate includes more than just the rental expenses. For example, what is being done to reduce building operating expenses such as janitorial and maintenance costs? What investments are needed to drive down utility expenses? Has an audit been done recently to review landlord's pass-through operating expenses? Since the resulting actions following these questions will significantly affect the annual operating budget, real estate planning like this is best done well before the start of a budget season.
Asset Monetization is an important exercise when the portfolio contains a higher percentage of owned assets. Asset monetization is not just about selling existing assets to extract a large amount of cash for other business operations. For example, monetization in the form of a sale-leaseback could also be deployed as an effective exit strategy. In simple terms, the owner selling the asset commands a higher price due to the leaseback and, at the same time, commits to a lease term that gives flexibility in the back end. The new owner benefits from owning a building with an existing tenant, while the healthcare organization raises a large amount of cash while putting in place an orderly exit timeline. Keep in mind that the longer the lease term, the higher the selling price.
Brand Enhancement is an important business objective, but often does not belong to any work stream or business unit. Experience has taught us that brand enhancement is best addressed along with a real estate planning framework. By tackling this challenge within a real estate context, the potential solutions could range from relocating an existing clinic to improve access and visibility; negotiating with the landlord at lease renewal for a signage allowance; and/or executing a comprehensive clinic re-branding project. Regardless of the solution, the question needs to be asked at some point during the real estate portfolio lifecycle. The process of building a strategic real estate plan presents an excellent opportunity to ask this question.
Occupancy Efficiency – focus on how to reduce the overall footprint and how to better use the existing portfolio. For clinical space, strategic adjacency and efficient workflow have attracted more focus from healthcare executives. For administrative space, workplace strategy is the new approach to improve space standards and employee satisfaction (for more information about this topic, see our article in the May 2016 edition). Instead of addressing these issues just prior to lease expirations, we believe that they should be assessed independently when the real estate roadmap is being refreshed and updated.
In conclusion, lease expiration dates or option exercise dates are better used as planning milestones rather than decision triggers. Real estate discussions are ideally about anticipating rather than reacting. We will explore this topic further later this year as we examine how a real estate decision-making model can be formulated within healthcare organizations.
Paul Carr has assisted with the leasing requirements for some of Seattle's largest multi-specialty physician groups, the monetization of medical office buildings and excess land for a variety of regional and community hospital systems and the acquisition of medical office buildings for investors and physician groups alike. He has been with CBRE since 2001 and consistently ranks among the top CBRE Brokers in Washington State. He can be reached at paul.carr@cbre.com or 206-292-6005.
Dang Nguyen has been with CBRE since 2000, supporting major clients including Group Health Cooperative, MultiCare Health System and the former Washington Mutual Bank in the capacity of embedded real estate consultant. For three years until the end of 2015, he led a 43-person team on the MultiCare Health System account delivering all facets of services from real estate strategy and planning to transaction and capital project execution. Nguyen brings the insights and experience of strategic consulting and transaction advisory for corporate decision makers. He can be reached at dang.nguyen@cbre.com or 206-292-6026.
About CBRE Group, Inc.
CBRE Group, Inc. (NYSE:CBG), a Fortune 500 and S&P 500 company headquartered in Los Angeles, is the world's largest commercial real estate services and investment firm (based on 2015 revenue). The Company has more than 70,000 employees (excluding affiliates), and serves real estate investors and occupiers through more than 400 offices (excluding affiliates) worldwide. CBRE offers a broad range of integrated services, including facilities, transaction and project management; property management; investment management; appraisal and valuation; property leasing; strategic consulting; property sales; mortgage services and development services. Please visit our website at www.cbre.com.